The Legend of Yaka: Koibu's Birthday Marathon
[
edit
|
edit source
]
On August 13th and 14th, we (Neal Pass Erickson) will be hosting Koibu's Birthday Meatgrinder Marathon! A 24h+ D&D stream. I've invited players from all over to join me in this. We'll start with 1-6 people and add more as they become available, or as others die off / have to leave. It'll be set in our new area of Arcadia East and will help to build backstory there. Our heroes are going to be establishing the town of Yaka from scratch.
Start time: 10am PST, Tuesday 13th August, 2019.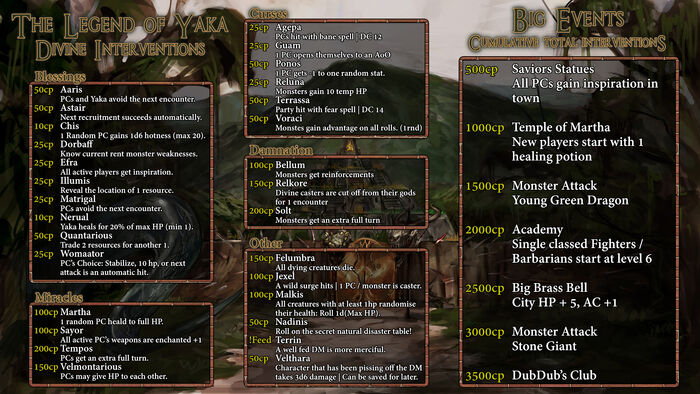 Cast (in order of appearance)
[
edit
|
edit source
]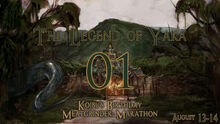 Segment 1
10:00AM-1:00PM

·

·

The party escort workers to create a water supply for
Yaka
.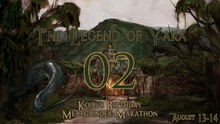 Segment 2
1:10pm to 4:20pm

·

·

The party go recruting some workers to build the walls and defenses.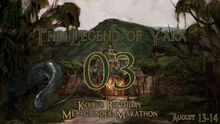 Segment 3
4:30PM to 7:50PM

·

·

The party journey to the Dwarven Trading Post to hire some Dwarven Masons.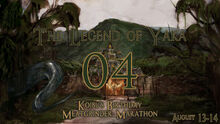 Segment 4
8:00PM to 10:30PM

The party journey back from the Dwarven Trading Post towards
Yaka
.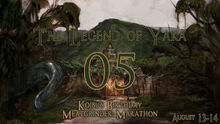 Segment 5
10:45PM to 5:45AM

·

·

·

·

·

The party head North-East from
Yaka
to the other Dwarven Trading Post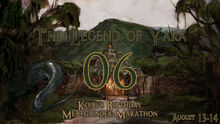 Segment 6
6:00AM to 10:00AM

·

·

The party head North-West from
Yaka
to hire some halflings.
Community content is available under
CC-BY-SA
unless otherwise noted.