See also: Map on Regalgoblins.com
The continent of Solum is a fictional setting originally created by Neal Pass Erickson. It was first seen on the internet as the campaign setting for the Rollplay Legacy. Is located on The World.
To the west of Solum is Arcadia and Caldonia, but the journey from Solum to Arcadia by sea takes months, but a wizard using a teleport spell sent Tyrant from Solum to Minotauria instantly.
The bellow information is about the Kingdoms as they currently stand during the Vale War / 1470 to 1540 Arcadia Years (years are approximate, subject to change).
Known Kingdoms/Territories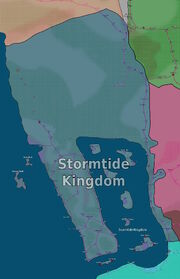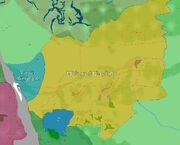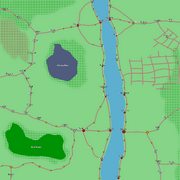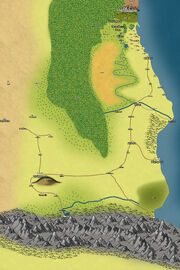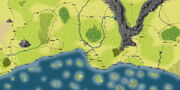 Community content is available under
CC-BY-SA
unless otherwise noted.