"It's this outpost that has been built, a small town that's growing...One of the player characters has been elected governor by the other player characters. And I don't know why they elected the bard as governor, but they did, and it's fun. And one of the characters is a straight up drug dealer who's looking for new sources of drugs, and is trying to get everyone to try his drugs all the time." ― Koibu
For the town, see Santa Barbara.
Our heroes run Santa Barbara, an outpost comprised of Drekissin settlers on an island north of mainland Arcadia.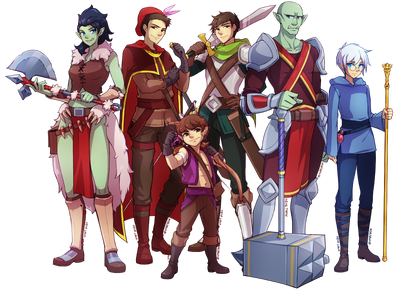 Community content is available under
CC-BY-SA
unless otherwise noted.