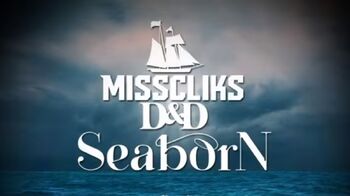 The island of Embershore in the Spice Isles suffers a natural disaster and a group of misfits are tasked with damage control and reconstruction. Their efforts lead them into discovering the cause of the natural disaster, and into adventures on the high seas.
Cast
Neal Pass Erickson - DM
Anna Prosser Robinson - Maribel, Fehana Gellantara
Jess Brohard - Algrund Strongaxe
Jeffrey 'Trumpsc' Shih - Bruno "Bongo", Temriel
Geneviève 'livinpink' Forget - Dark Albert
Bri "Vieparlafoi" Desiree - Trellis

Guests Cast
Kristen "Hironalol" - Rufus
Violet "DistractedElf" Miller - Kaia

Community content is available under
CC-BY-SA
unless otherwise noted.