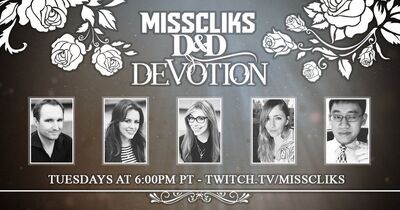 Kes and Kellen are siblings, bards, and travelling companions, joined by their respective lovers Ransom and Olivia. Together this travelling "double date" inspire crowds while solving mysteries and fighting monsters.
Cast
Neal Pass Erickson -DM
Anna Prosser Robinson - Kellen
Bri "Vieparlafoi" Desiree - Kes
Geneviève 'livinpink' Forget - Olivia
Jeffrey 'Trumpsc' Shih - Ransom
Episodes
Community content is available under
CC-BY-SA
unless otherwise noted.