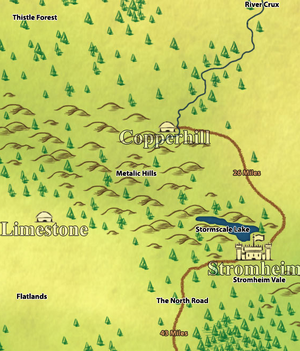 King County
In the aftermath of the Demon Invasion of Eridon, Stromheim lost control of the rest of Eridon, and only has control of King County. The city of Limestone was destroyed around the time of the Demon Invasion. Copperhill was independent for some time before a Philosophers' Stone exploded and created a crater in 1511, causing the town to become abandoned.
The goverment only control Stromheim at this time.
Community content is available under
CC-BY-SA
unless otherwise noted.