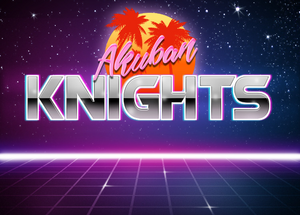 Blurb
The world has fallen into Chaos and War. Things are not looking good. The supposedly neutral country of Akuba has an arms deal coming up with Mistrya. The party's father is the king of Akuba, King Haraziem, and thinks the arms deal is short-sighted, even if it hurts Drekis.
Cast
Neal Pass Erickson: Dungeon Master
Party Leader - Anna-Sophie (Feyama) - Sara (Cleric)
Pathfinder - Chloe (FuzzyFreaks) - Maya (Rogue)
Quartermaster - Dan (NekkaLucifer) - Sami (Conjurer Wizard)
Treasurer - Sven (OldMightyFriendlyGamer) - Budariousz (Fighter)
Episodes
Community content is available under
CC-BY-SA
unless otherwise noted.